Studiocharlie

Saddle leather bag with characteristic Manao rush handle. Removable and adjustable shoulder strap. Wearable by hand and on the shoulder.
• Made in Italy
• Manao rush wood by Bonacina 1889, genuine European saddle leather
• Removable and adjustable shoulder strap
• Comes with UTY dust bag and leather double tour bracelet made from bags production waste; both designed by Lissoni Graph.x
• Colours: Black
• Dimensions: 30x21x2,5 cm

Studiocharlie is a studio founded in 2002, in 2004 its designers received the Honorable Mention at the XX Compasso D'Oro ADI with the typeface Csuni. They have covered some editorial and cultural projects on the theme of design. READ MORE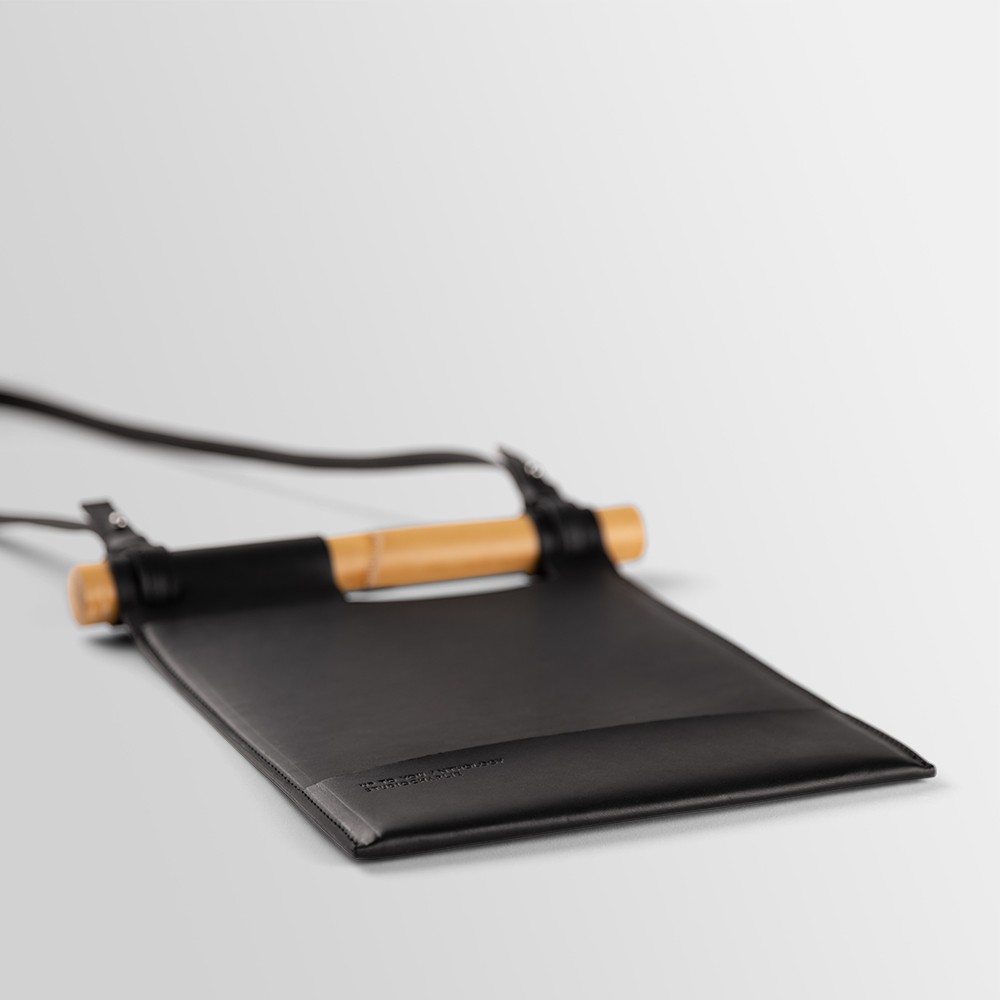 Inspiration
Manao is a bag with a strong character and a clear design. A few simple folds give structure to a bag that tells a story of friendship and typically Italian know-how. This story can be read in the materials, chosen by the designers with great care. The handle is made of Manao rush wood, from which the bag takes its name. The rush is selected and worked by Bonacina1889, known worldwide for its exclusive materials and furnishings. The leather is worked in Tuscany, an area that has always been known for the processing of hides, and packaged by expert local craftsmen. The Manao bag tells a piece of Italian production history, enclosed in a line with a timeless graphic character.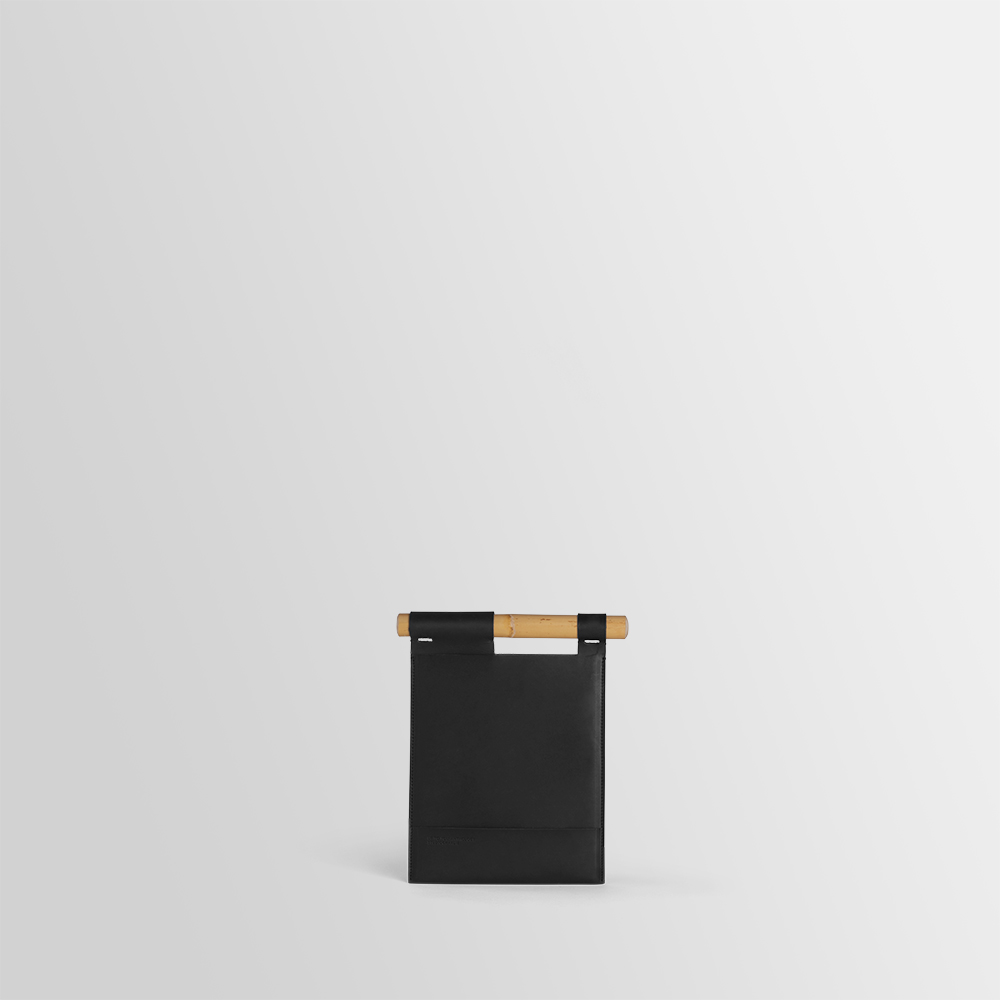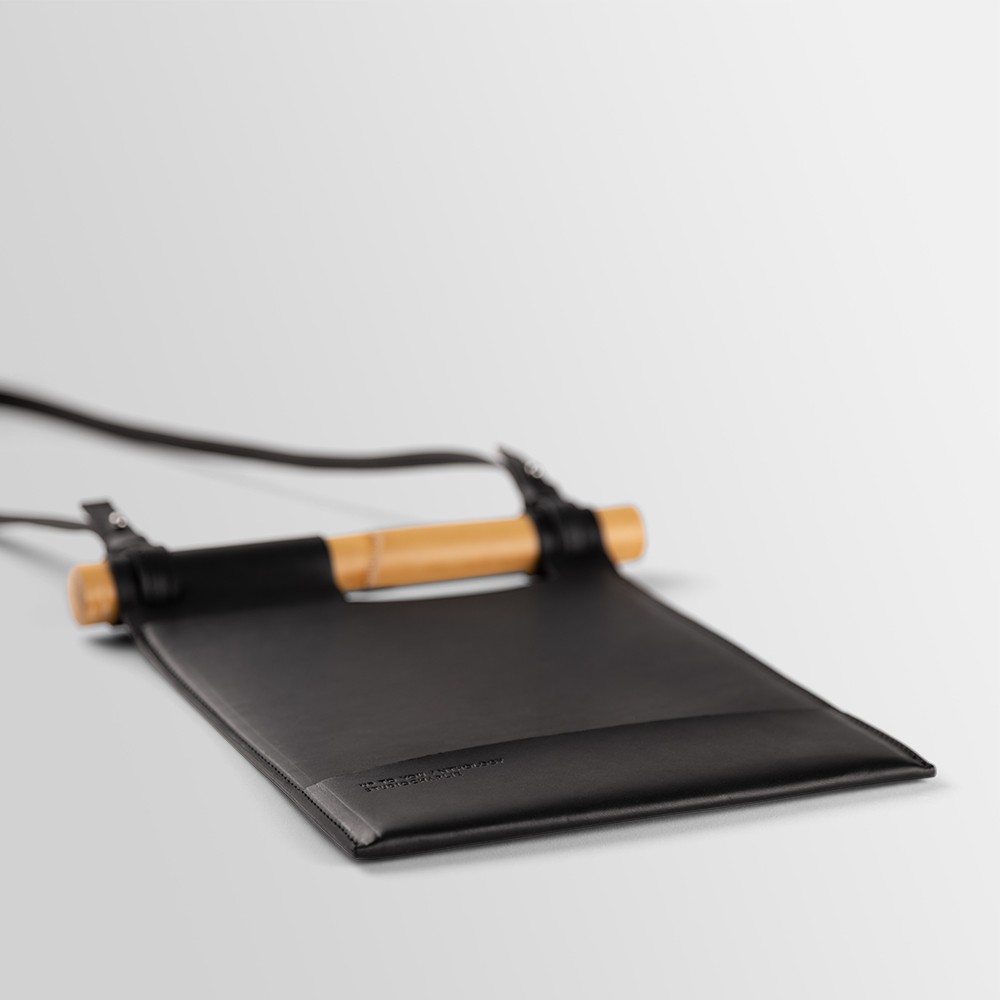 Features

• Manao rattan variety by Bonacina 1889 and genuine Tuscan leather
• Colours: Black
• Dimensions: 30x21x2,5 cm

Products by same designer