Studiocharlie

Leather rectangular handbag with Manao rattan handle. Detachable zipped inner clutch with two pockets. Clear design with geometric simple folds that give structure to the bag. Wearable by hand.
• Made in Italy
• Manao rattan variety by Bonacina 1889 and high-quality Tuscan leather
• Internal details: detachable inner clutch with zipped pockets
• Tube shaped handle
• Comes with UTY dust bag and leather double tour bracelet made from bags production waste; both designed by Lissoni Graph.x
• Colours: Black
• Dimensions: 60x30x3 cm

Studiocharlie is a studio founded in 2002, in 2004 its designers received the Honorable Mention at the XX Compasso D'Oro ADI with the typeface Csuni. They have covered some editorial and cultural projects on the theme of design. READ MORE
Inspiration
Manao is a bag with a strong character and a clear design. A few simple folds give structure to a bag that tells a story of friendship and typically Italian know-how. This story can be read in the materials, chosen by the designers with great care. The handle is made of the Manao rattan variety, from which the bag takes its name. The rattan is selected and worked by Bonacina1889, known worldwide for its exclusive rattan and furnishings. The felt is produced by Feltrificio Gusmini, which for more than 100 years has been making superior quality woven wool felts, using irreplaceable vintage looms alongside the latest generation of machinery. The leather is worked in Tuscany, an area that has always been known for the processing of hides, and packaged by expert local craftsmen. The fabric of the clutch is produced by Torri Lana 1885, supplier of the most important design companies in the world, active for more than a century in a district famous for the manufacture of fabrics since the Middle Ages. The Manao bag tells a piece of Italian production history, enclosed in a line with a timeless graphic character. Manao is available in two sizes, both available in felt and leather. In the leather versions, the clutch is removable.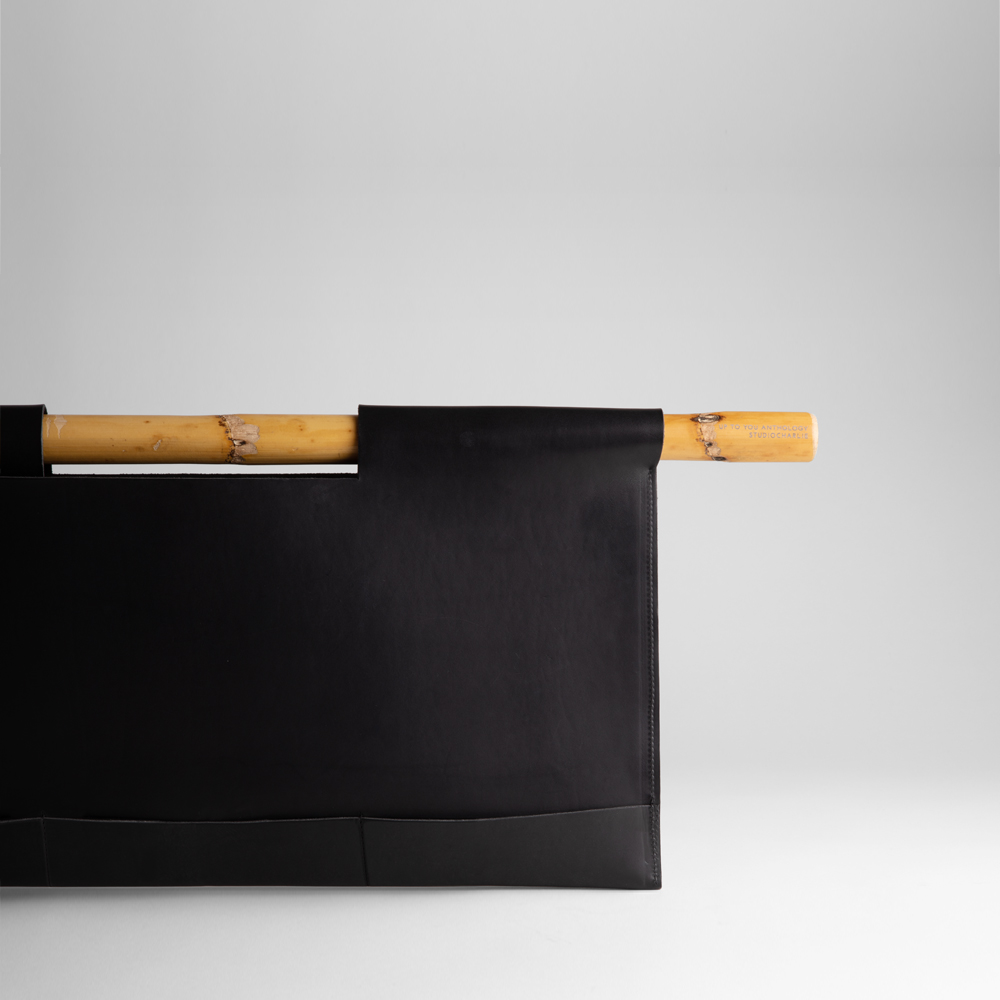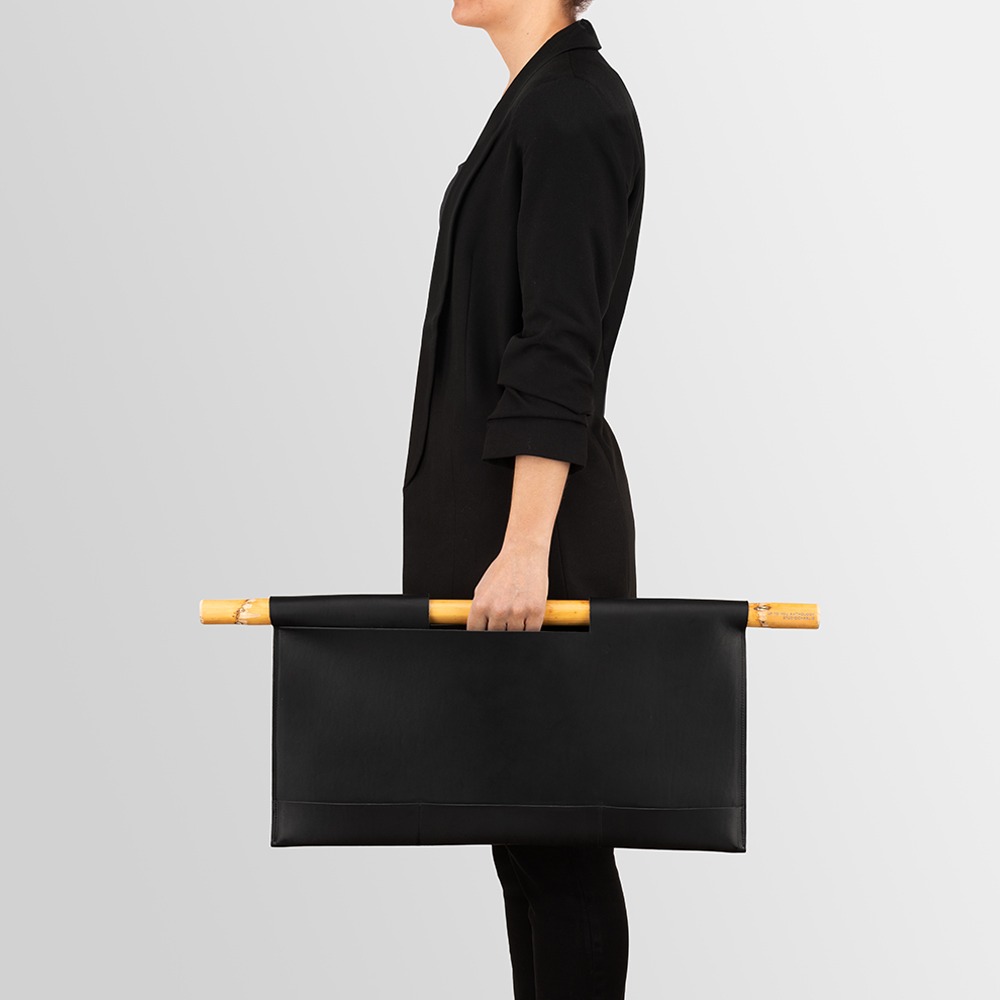 Features

• Manao rattan variety by Bonacina 1889 and high-quality Tuscan leather
• Colours: Black
• Dimensions: 60x30x3 cm

Products by same designer