Alfonso Martinez

Work bag with statement zipper on the front. PC pocket and organized compartments inside. Built in technical nylon and bovine leather. Wearable on the shoulder.
• Made in Italy
• Material: genuine European cowhide tanned in Italy and nylon
• Adjustable nylon shoulder strap
• Colour of zipper: grey
• Zipped pocket
• Comes with UTY dust bag and leather double tour bracelet made from bags production waste; both designed by Lissoni Graph.x
• Colours: Black
• Dimensions: 45 x 28 x 10 cm

Alfonso Martinez was born in Spain, he studied architecture in London and Masters in interiors and Textile design in Milan. He gained a significant experience of construction in Ireland but also in architectural firms specialized in residential and retail interior design in Italy and Spain. READ MORE
Inspiration
I was inspired by everyday life in a big city where the weather changes through the four seasons in the same day and most of the time is spent away from home. We may need to carry many objects with us: the umbrella, a water bottle, some fruit, the i-pad ... You can wear it on your back while riding or running up and down the subway stairs. I also wanted to give an impression of space organization where everything has its permanent place. I selected the materials in order to protect the contents so I thought of something technical, resistant and waterproof.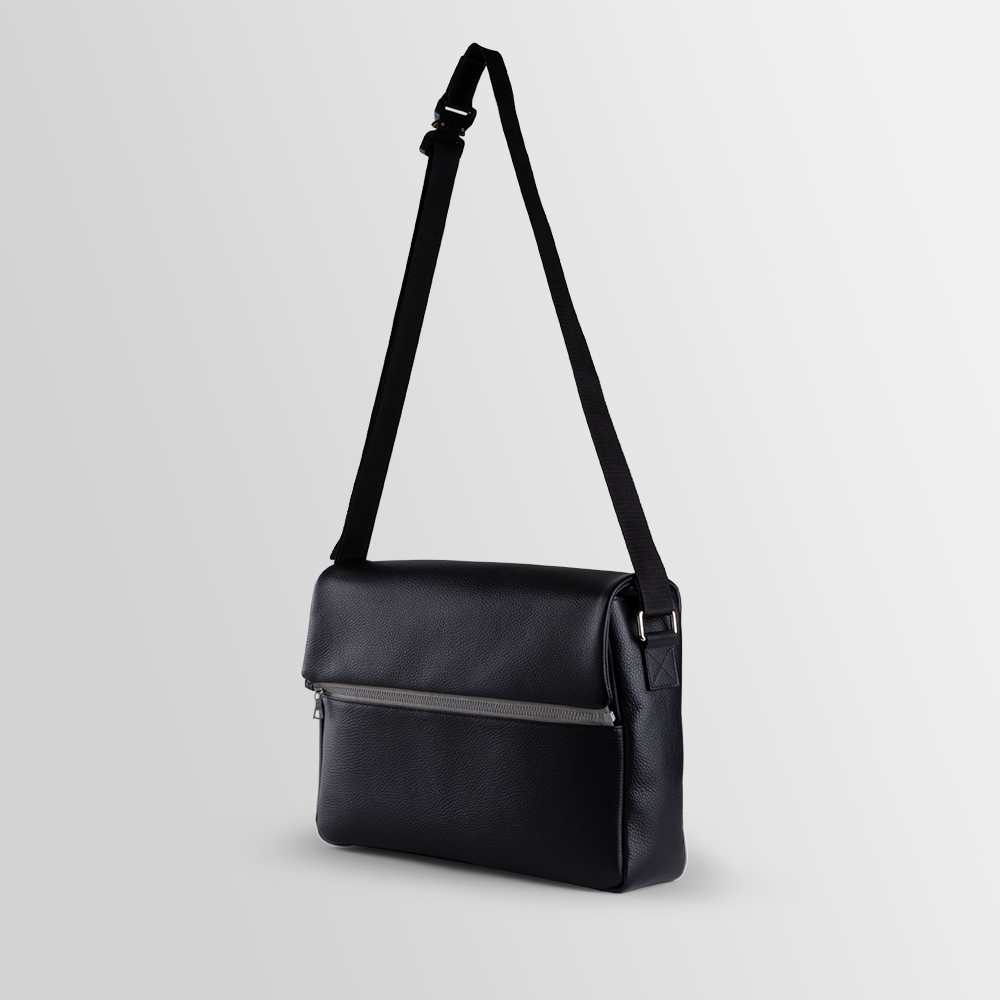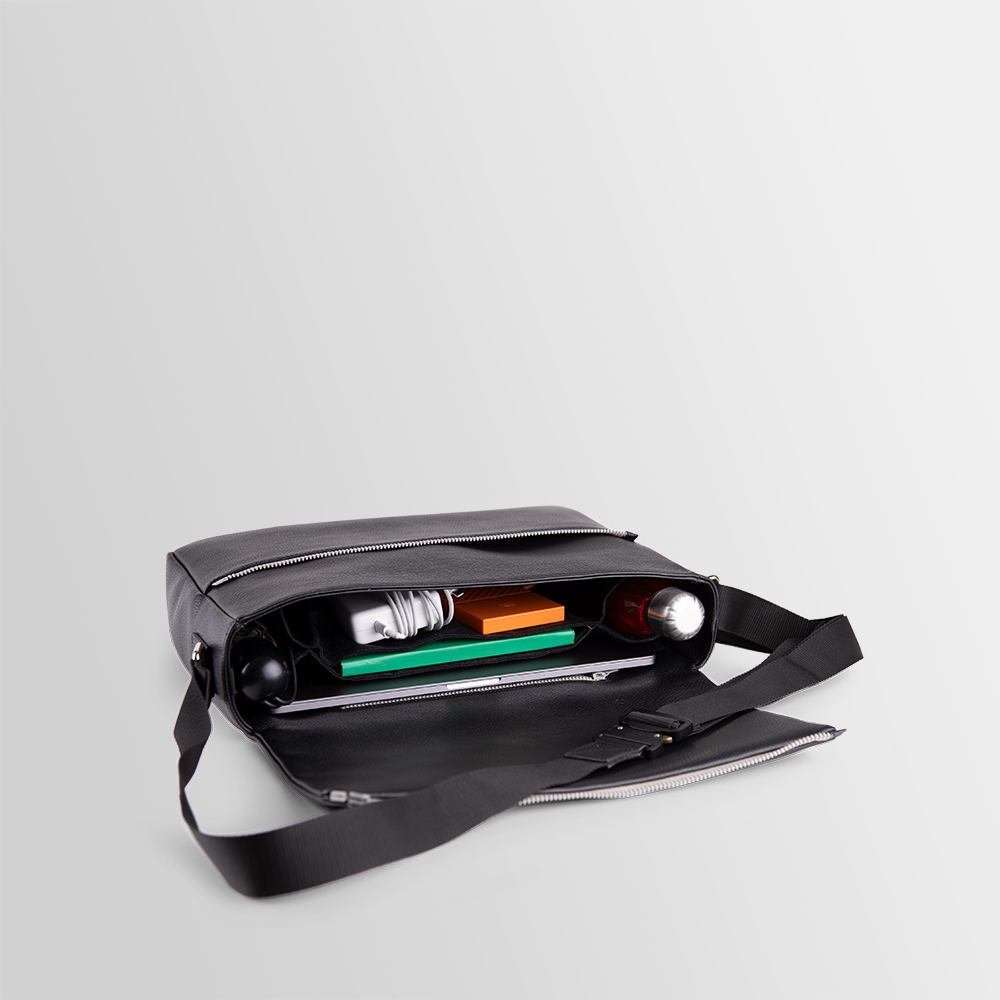 Features

• Genuine European cowhide leather, nylon details
• Dimensions: 45 x 28 x 10 Cm

Products by same designer