Antonio Facco

Multifunctional bag convertible in travel bag, backpack, work and workout bag. Ideal for a dynamic life, at the same time a technical and elegant bag. Multiple openings and retractable handles that give an unconventional personality. Built in technical nylon and bovine leather. Wearable on the back or by hand.
• Made in Italy
• Material: technical nylon and European cowhide tanned in Italy
• Internal details: nylon and zipped inner pocket
• Colour of zipper: black
• Adjustable nylon shoulder strap
• Comes with UTY dust bag and leather double tour bracelet made from bags production waste; both designed by Lissoni Graph.x
• Colours: Black
• Dimensions: 53 x 30 x 18 cm

Antonio Facco is an Italian designer and art director. His studio in Milan has a multidisciplinary approach towards the creative project. At the young age of 27, he has already been recognized by the most important design magazines in Italy and worldwide.READ MORE
Crafted just for you in one month.
Inspiration
I have tried to respond to a personal and universal need in order to create an ideal bag/bagpack capable of responding to different usage needs defined by an elegant, compact and performing design. In short, the professional bag perfect for everyday use and travels.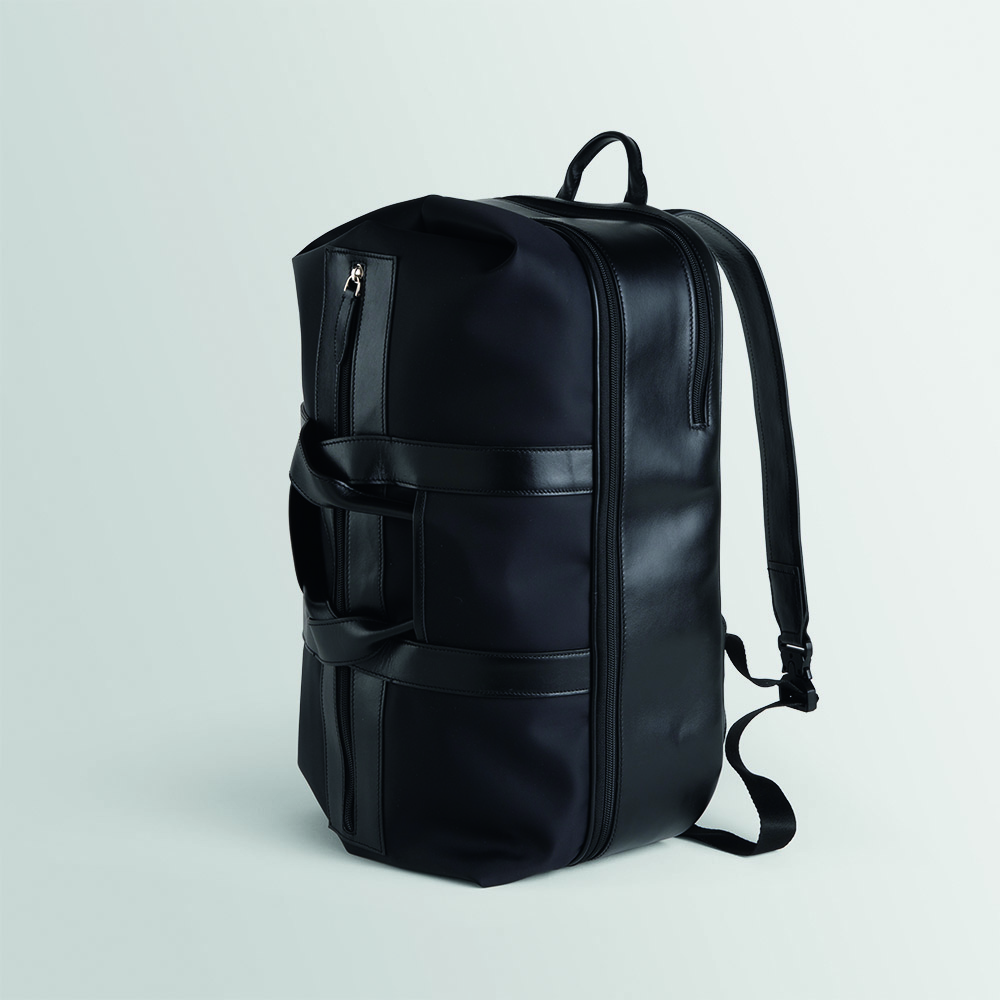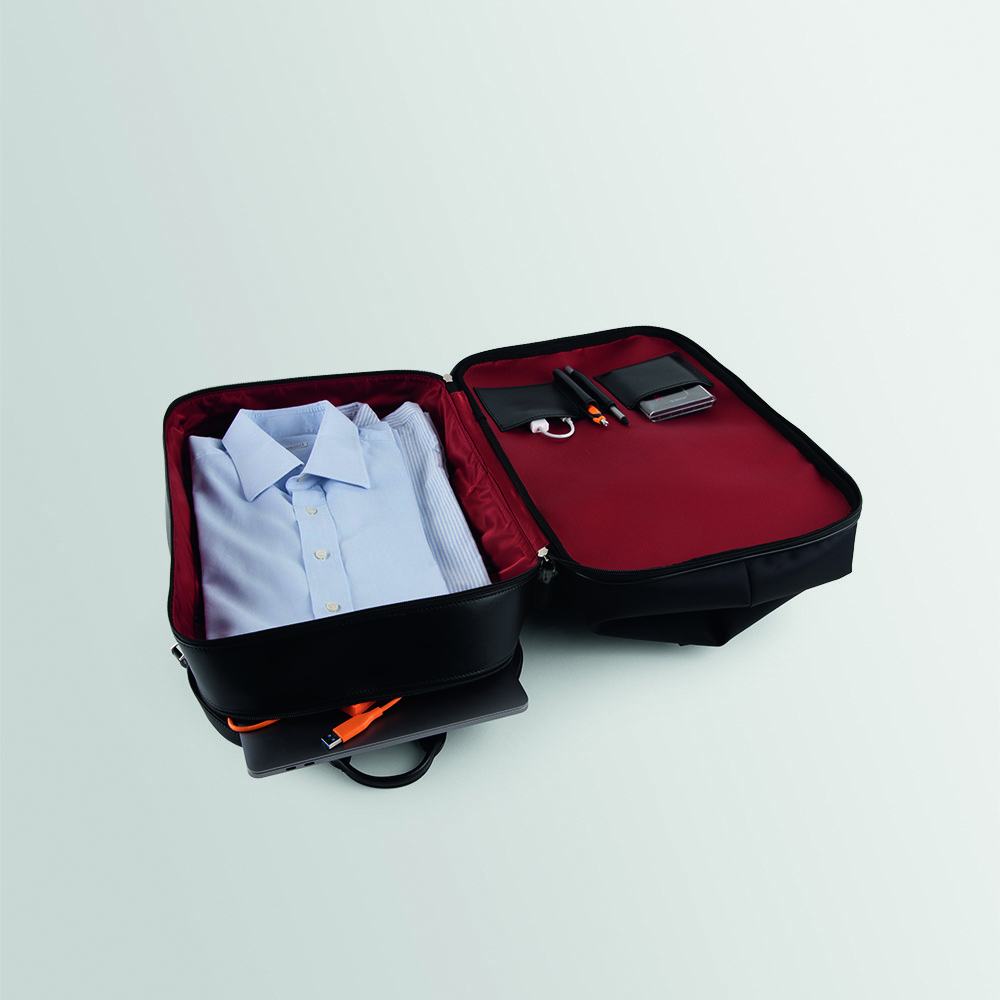 Features

• Genuine European cowhide tanned in Italy
• Colours: Black
• Dimensions: 53 x 30 x 18 cm