Nicolò Gavazzi

Two leather bags with cherry shape produced with laborious craftsmanship. Green shoulder strap in thick rope and snap closure. Wearable on the shoulder.
• Made in Italy
• Material: elastic high-quality leather
• Internal details: microfiber flock lining
• Shoulder strap
• Snap closure
• Comes with UTY dust bag and leather double tour bracelet made from bags production waste; both designed by Lissoni Graph.x
• Colours: Cherry Red
• Dimensions: 18x18 cm
This bag will be produced when the minimum quantity is reached. Discover more about Preorder products here
Inspiration
"It is an intentionally unpractical bag. Having two identical bags instead of one can make it more complicated to find what you are looking for in your bag. Hopefully it can be fun too."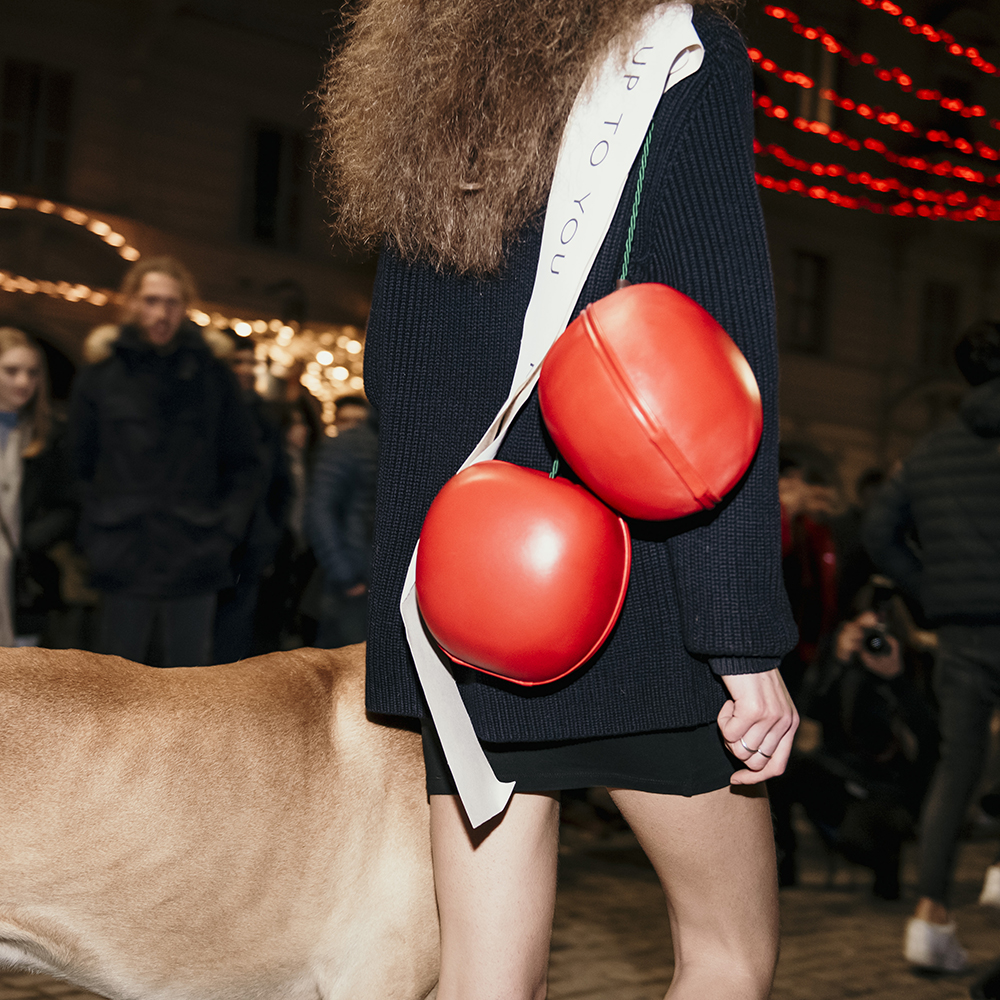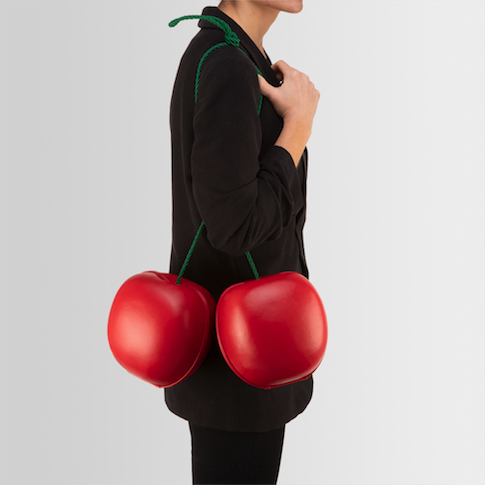 Features
• Elastic high-quality leather
• Colour: Cherry Red
• Dimensions: 18x18 cm
Products by same designer