THE PROJECT
At the beginning of 2021, UP TO YOU ANTHOLOGY and Istituto Marangoni - a worldwide renowned fashion and design school - decided to work together on an interesting project by offering to all the IM Alumni all over the world to design their dream bag.
After launching the project at the beginning of March, the Alumni were invited to share their creative ideas for any kind of bag, with no limitations to their creativity. The candidates were also asked to add a business and communication strategy to market their bag.

Both Istituto Marangoni and UP TO YOU ANTHOLOGY firmly believe in investing into young talents, this is why the Design Your Bag Project was conceived as a mean to give them the possibility to express their creativity and bring to the market their ideas.
We received several projects, and we were impressed by their quality and creativity.
The selecting committee, composed by Giulio Cappellini (designer, Art Director and Lecturer at Istituto Marangoni), Davide Petraroli (professor, PL Accessories Design), Sergio Nava (Director of Education Milano Design School) and Nicolò Gavazzi (Founder of UP TO YOU ANTHOLOGY), thoroughly examined all the proposals received and selected one of them to be produced in collaboration with UTY.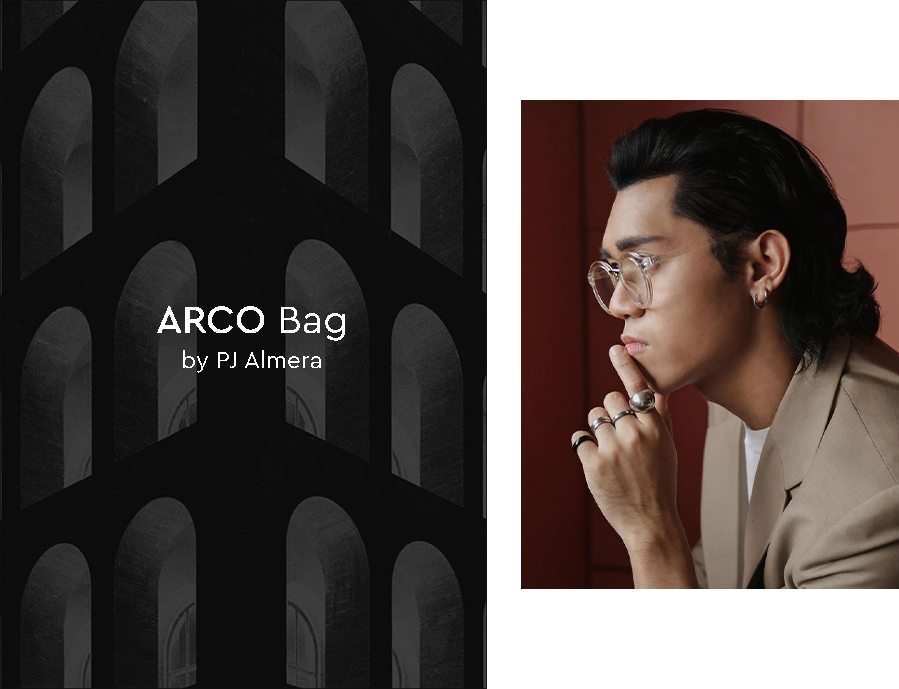 Istituto Marangoni and UP TO YOU ANTHOLOGY are happy to announce that the bag we chose to produce is the ARCO Bag designed by Patrick James Almera.
The project is well thought in each and every part, with a simple and original Visual which makes the bag clean, yet recognizable and with character. The communication strategy is coherent with the project and well planned.
Stay tuned for the reveal of the ARCO Bag - designed by Patrick James Almera for UP TO YOU ANTHOLOGY