Monday, September 21th
Boffi | DePadova, Milan

On the night before the start of 2021 Milan Fashion Week, Candela Pelizza - in collaboration with UP TO YOU ANTHOLOGY - hosted a dinner event all about her newly launched bag Cielo to go.
The guests all gathered inside the Boffi | DePadova showroom where high cuisine and carefully arranged flowers all complemented the cozy and very home-like location.

Among the A-list guests, influencers like Tamu McPherson, Niki Wu Jie and Eleonora Carisi, together with members from the biggest Fashion and Design magazines such as Vogue, Elle, Architectural Digest and WWD, all attended the event.
The convivial atmosphere made for a really fun night: the Cielo to go room was the perfect space to discover and try on Candela's bag, and the photobooth station - kindly supplied by Sharingbox - printed all the memories of this special night.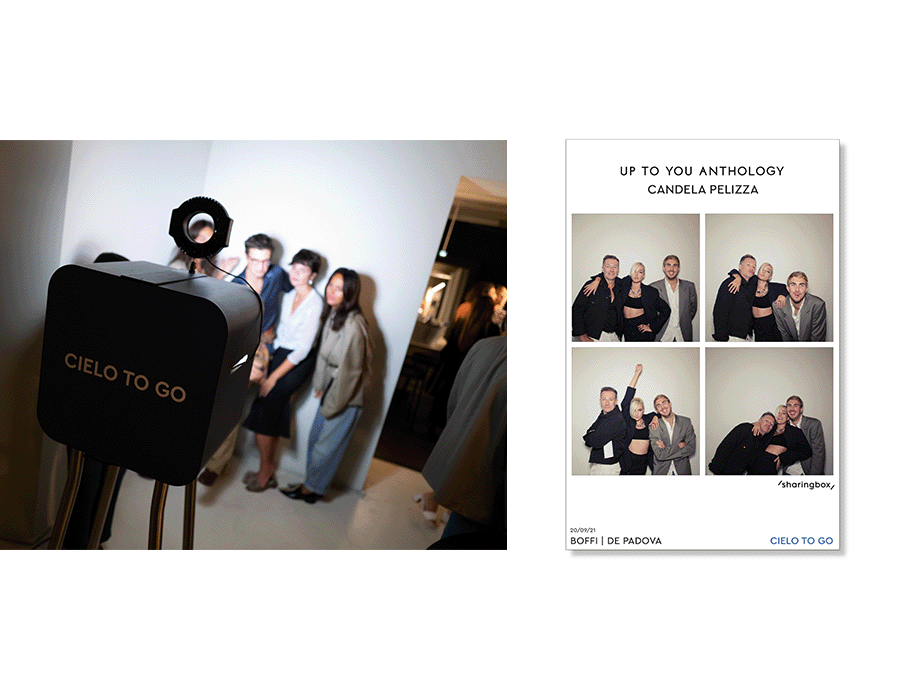 Discover more about the launch of Cielo to go, from Salone del Mobile to Fashion Week.