Regine Schumann

Shoulder bag made of shiny, transparent, and partially iridescent pvc. Equipped with integrated fluorescent acrylic panels providing the colour accents that luminously emphasize the contours of the clear bags. It comes in a fluorescent neon yellow. The special features of the bags designed by Regine Schumann are the luminous fluorescent color plates which are a trademark of her installations and exhibits.
• Made in Italy
• Material: iridescent PVC, plexiglass
• Internal details: fluorescent acrylic panels
• Comes with UTY dust bag and leather double tour bracelet made from bags production waste; both designed by Lissoni Graph.x
• Colours: Neon Yellow
• Dimensions: 23 x 9,5 x 31 cm

Regine Schumann, in addition to numerous scholarships, received the Leo Breuer Prize in 2006. For more than twenty years Regine Schumann's work has been represented in numerous solo and group exhibitions, not only in Europe but also in the USA, Canada and Japan. READ MORE
Inspiration
"it appealed to me to create a 'wearable' object for once, in addition to my artistic work: a bag that transports my artistic interests - I found that exciting, and also to show that the different colours - as with my artwork - evoke a completely different effect with the bags that, reinforced by the fluorescence, also has an influence on the person wearing it."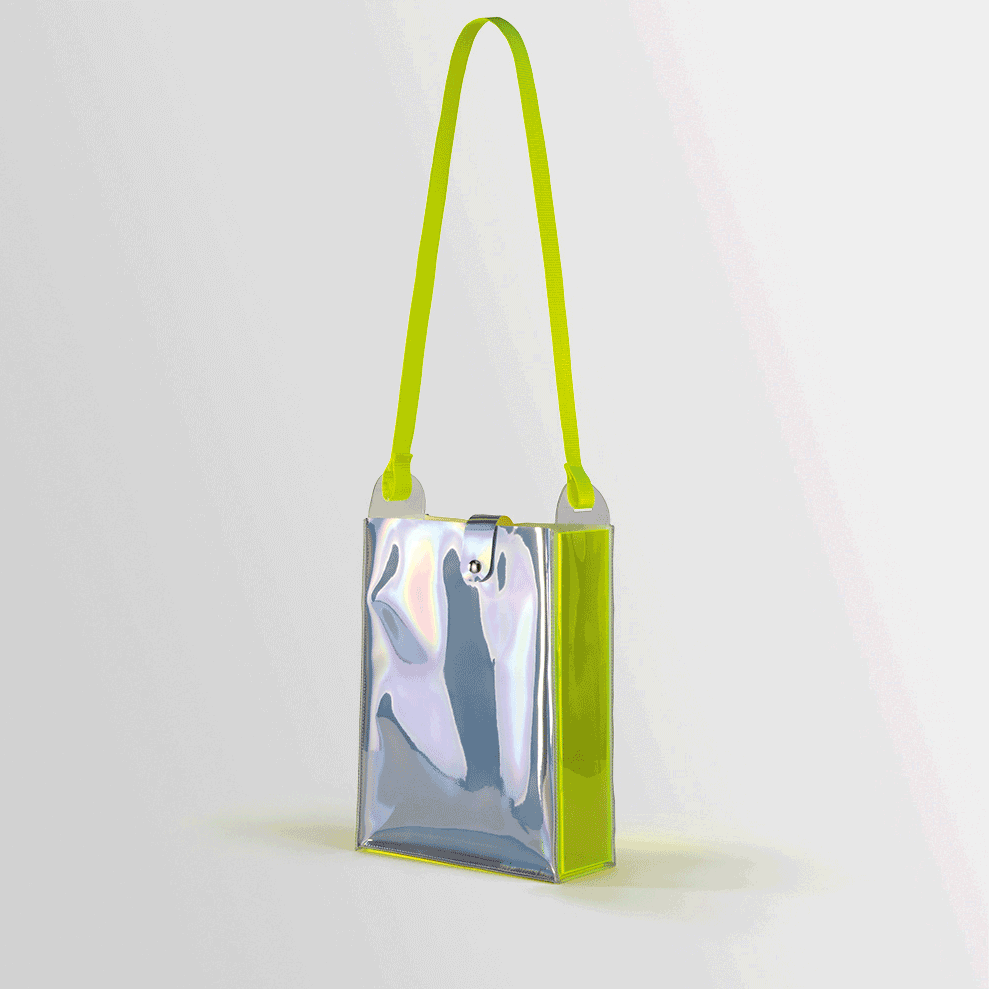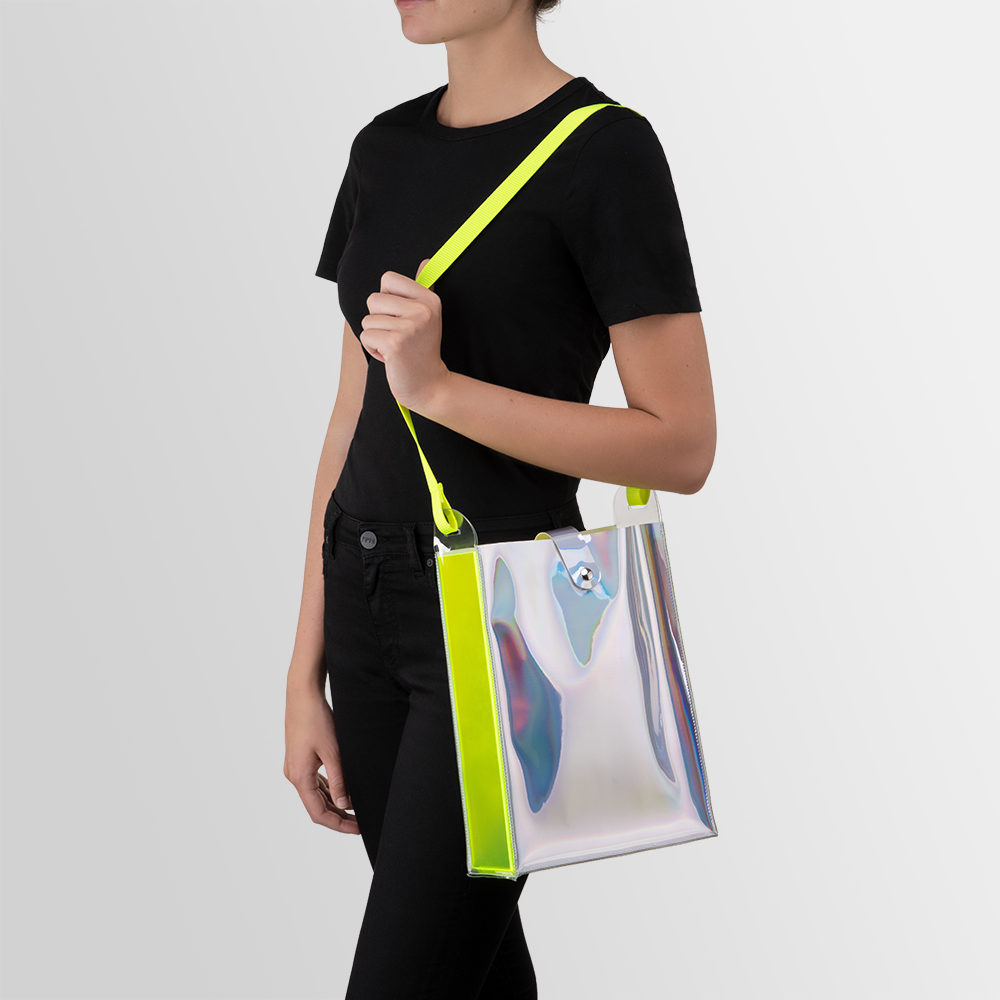 Features

• Materials: Iridescent PVC, plexiglass
• Dimensions: 23 x 9,5 x 31 Cm

Products by same designer