Columbia University Students

"Doing it all" doesn't need to involve an outfit change. The Evolution easily transforms from a backpack to a bag thanks to two comfortable handles hidden inside the two side pockets. Equipped with zipped pockets and adjustable straps. Wearable on the back, by hand and as a backpack.
• Made in Italy
• Material: nylon
• Internal details: nylon and zipped inner pocket
• Colour of zipper: black
• Adjustable nylon shoulder strap
• Comes with UTY dust bag and leather double tour bracelet made from bags production waste; both designed by Lissoni Graph.x
• Colours: Black
• Dimensions: 45 x 28 x 10 cm

The designers are four girls from the Columbia University. Madeleine Willner now works at womenswear brand Laws of Motion. Anna Tsilidou interned at Mastercard, and she will be joining the company post-graduation as a Product Manager. Katie Schneider worked in management consulting for several years, she will be joining American Express in the company's strategy group. Sabrina Mateen interned thredUP, the worlds largest online consignment store. READ MORE
46
Days left
This bag will be produced when the minimum quantity is reached.
Inspiration
As four businesswomen living in face-paced NYC, we had been in constant pursuit of the perfect, versatile bag that could keep up with us throughout the day as we race from the gym, to class, to work, to happy hour—all while looking chic. After researching and testing countless purses, backpacks, and briefcases, we were entirely dissatisfied. This experience inspired us to create the Evolution, a transitional backpack-to-purse bag. Thanks to Up To You, we've been able realize our vision!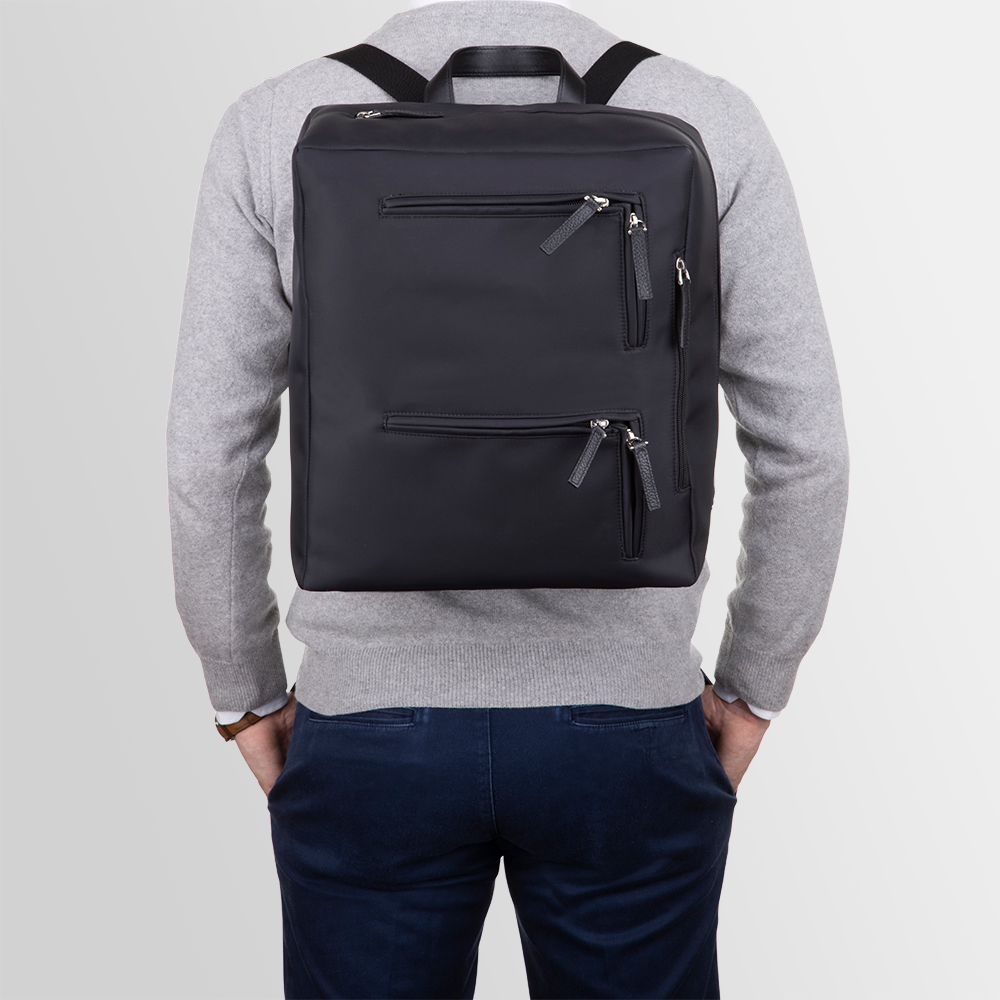 Features

• Nylon
• Colours: Black
• Dimensions: 45 x 28 x 10 cm
Products by same designer